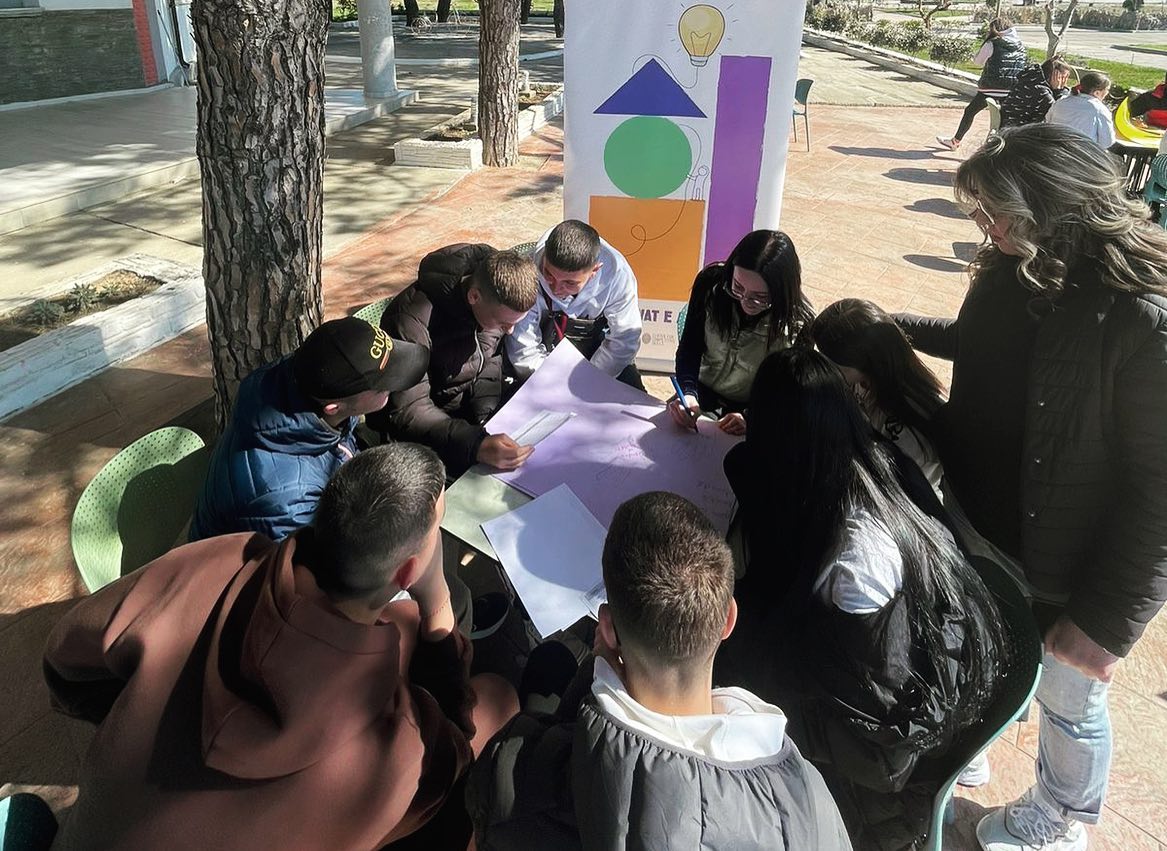 Comments Off

on Skills boosting camp and weekends
Skills boosting camp and weekends
Boosting the skills of low-performance teenagers for their integration in Vocational Education and employment
Implementation period: 07/2022 – 07/2023
Financed by: UNICEF Albania
For the first part of the project, two "Skill Boost" camps were successfully set up in Tirana and Korçë, each welcoming for a period of two weeks about 120 students with low results who had just finished the 9th grade. The selection of students was carried out in cooperation with the Ministry of Education, Youth and Sports.
The programs were designed to be organized as summer camps, where students benefited from an innovative program designed by the best experts in the field every day, from 08:00 to 14:00, equipping students with 21st century skills. 21 like critical thinking, cooperation. communication, information technology, etc., integrating practical learning in mathematics, English, Albanian and digital skills with fun camp activities. The program included activities such as learning maths through preparing a lunch budget or making soap, language skills through researching information, writing emails or documents, learning green skills through healthy eating, bike days or environmental days, etc.
For the second part, about 1100 students in the first year at the AFP from 7 regions of Albania followed the "Skill Boost" program throughout the academic year, where 600 students participated in a consistent way. The selection of students was done in collaboration with the National Skills and Abilities and Employment Agency and VET schools. This program followed the same principle as above but was adapted to the needs of this specific objective. This program serves as a model that can be followed in all schools and with a larger number of students.