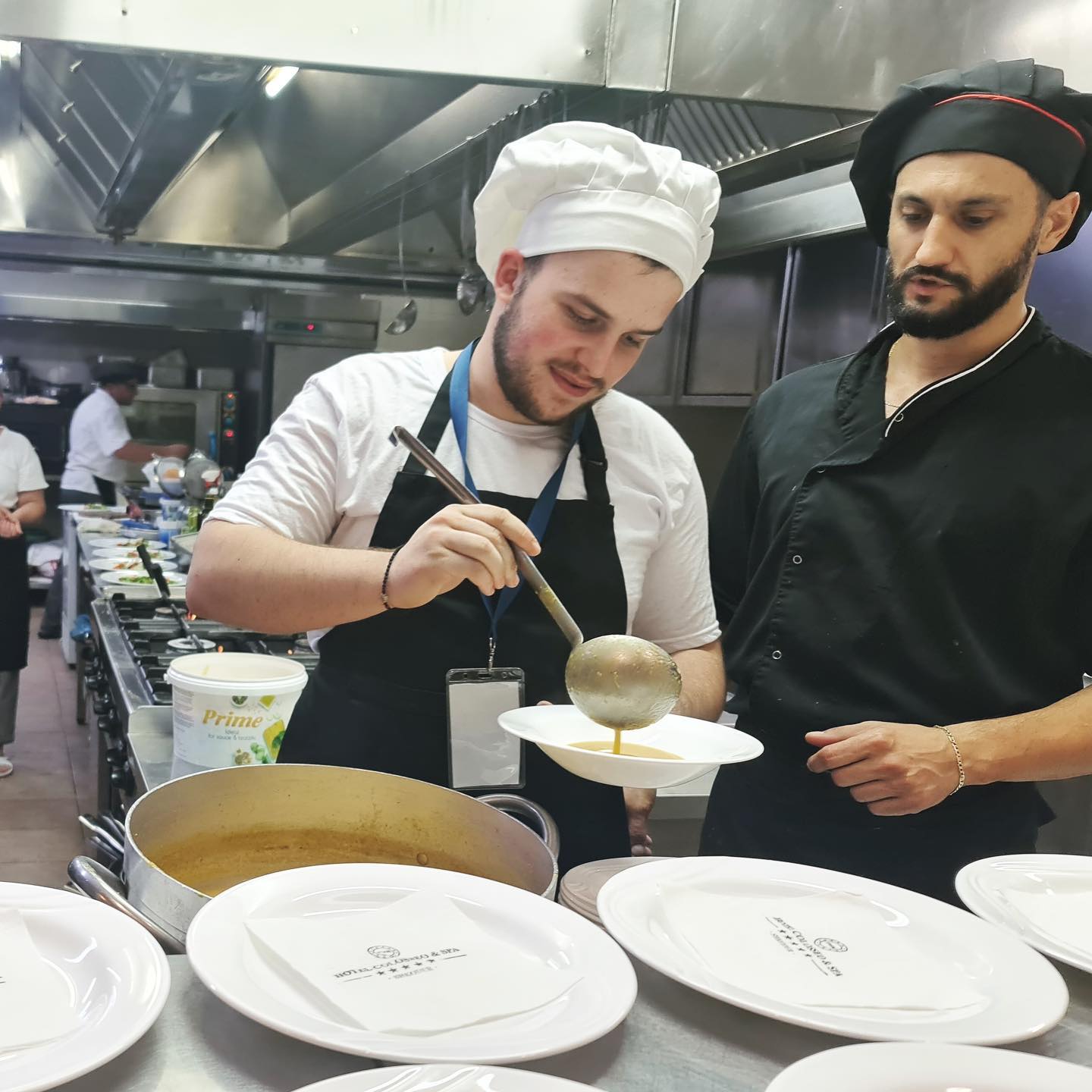 Comments Off

on On-the-Job Training – Work in Hotel
On-the-Job Training – Work in Hotel
On-the-Job Training – Work in Hotel
Implementation period: 05/2022 – 07/2023
Financed by: DIMAK program, GIZ Albania – Programme Migration for Development (PME)
Returned migrants and other vulnerable groups in comparison to the general population find it more difficult to adapt to the demands of the labour market in Albania because they lack many of the required educational and vocational qualifications and expertise. Along with the difficulties to adapt to the labour market, returnees face psychosocial distress in the re/integration cycle pro-cess and this situation puts additional strain on the mental health of this vulnerable group. To easily integrate they need to receive career advice and attend on-the-job career orientation and training to get empowered with skills, build confidence and get enabled to gain employment and generate income. Therefore, specific employment promotion and psychosocial measures that respond to the characteristics and needs of return migrants shall be taken to enable their re-integration into Albanian society and economy.
Our aim is to help returned migrants and marginalized individuals:
develop task -oriented technical hospitality and soft skills to re/integrate in the labour market
increase their access to information and employment opportunities in hospitality sector and beyond
empower them with practical employability skills gained on the internship.
We aim on providing counselling and conduct on-the-job career orientation and training for up to 240 returned migrants and marginalized individuals (engaged as interns) based on the didactical package for four hotel departments (1. general hotel organisation, 2. restaurant/bar, 3. housekeeping, and 4. kitchen).