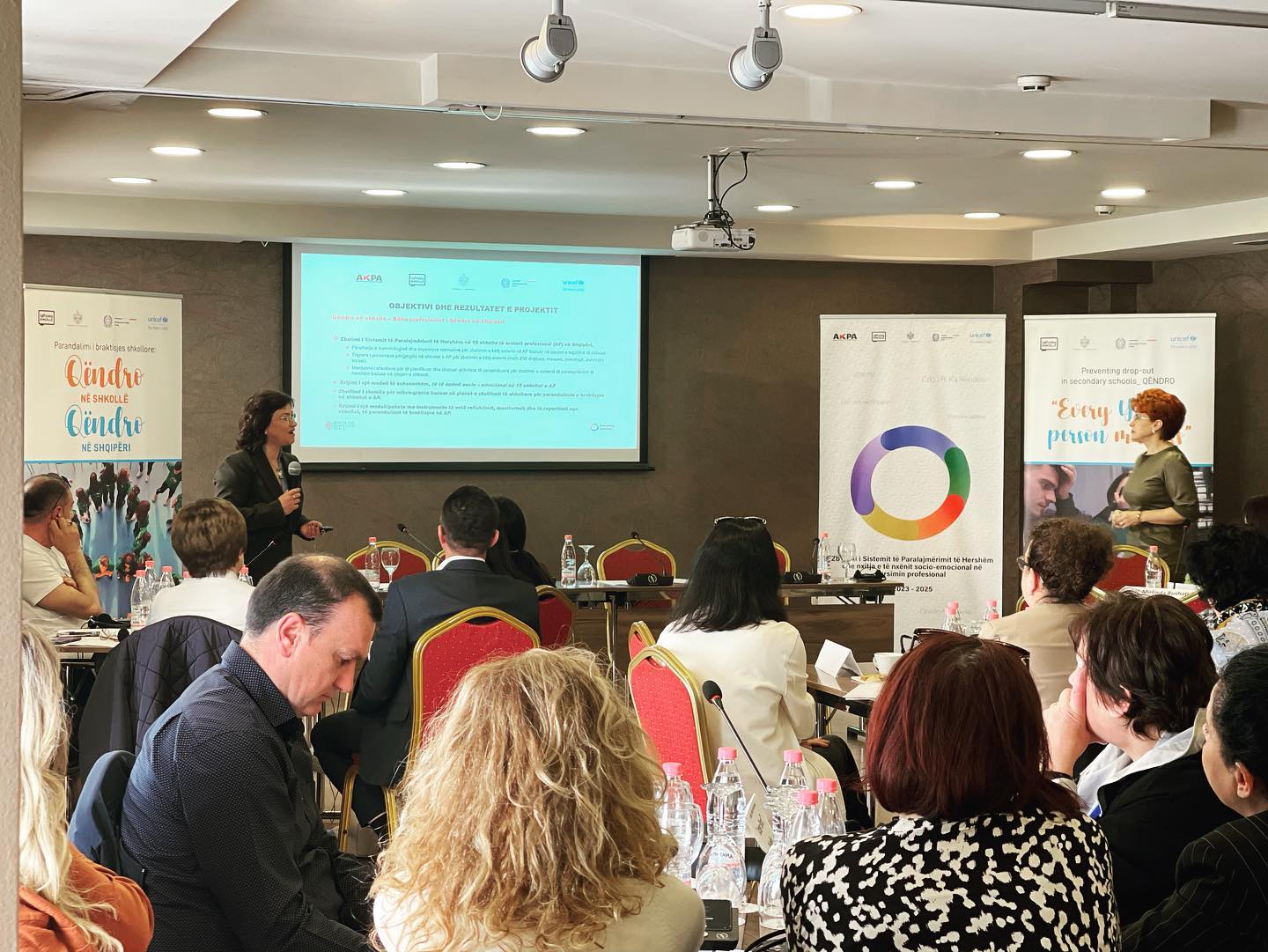 Comments Off

on Early Warning System in VET to prevent drop-out
Early Warning System in VET to prevent drop-out
Implementation of the Early Warning System in upper secondary schools, including VET schools to prevent drop-out
Financed by: UNICEF Albania
Implementation period: 02/2023 – 02/2025
Creating an Early Warning System (EWS) in VET schools is a complex process that involves commitment, designing an operating system, and utilizing existing resources.
CCS aims to develop a comprehensive EWS strategy and action plan, improve data gathering and processing capacity, monitor distress signals, identify at-risk students, plan interventions, and evaluate actions.
The project involves collaborating with various stakeholders, including school management, coordinators, dormitory educators, school psychologists, implementation agencies, and businesses. The implementation of the EWS will be integrated into the activities of state institutions responsible for the program.
CCS will conduct consultations, focus groups, and workshops to ensure stakeholder involvement and consensus. The project will include training modules, capacity-building for school staff, and support for schools in implementing the EWS.
CCS will also propose initiatives for dropout prevention, engage stakeholders through surveys and workshops, and provide seed funding to improve soft skills. Grants will be provided to schools, and monitoring and reporting mechanisms will be established. Gender equality and sustainability will be prioritized throughout the program.