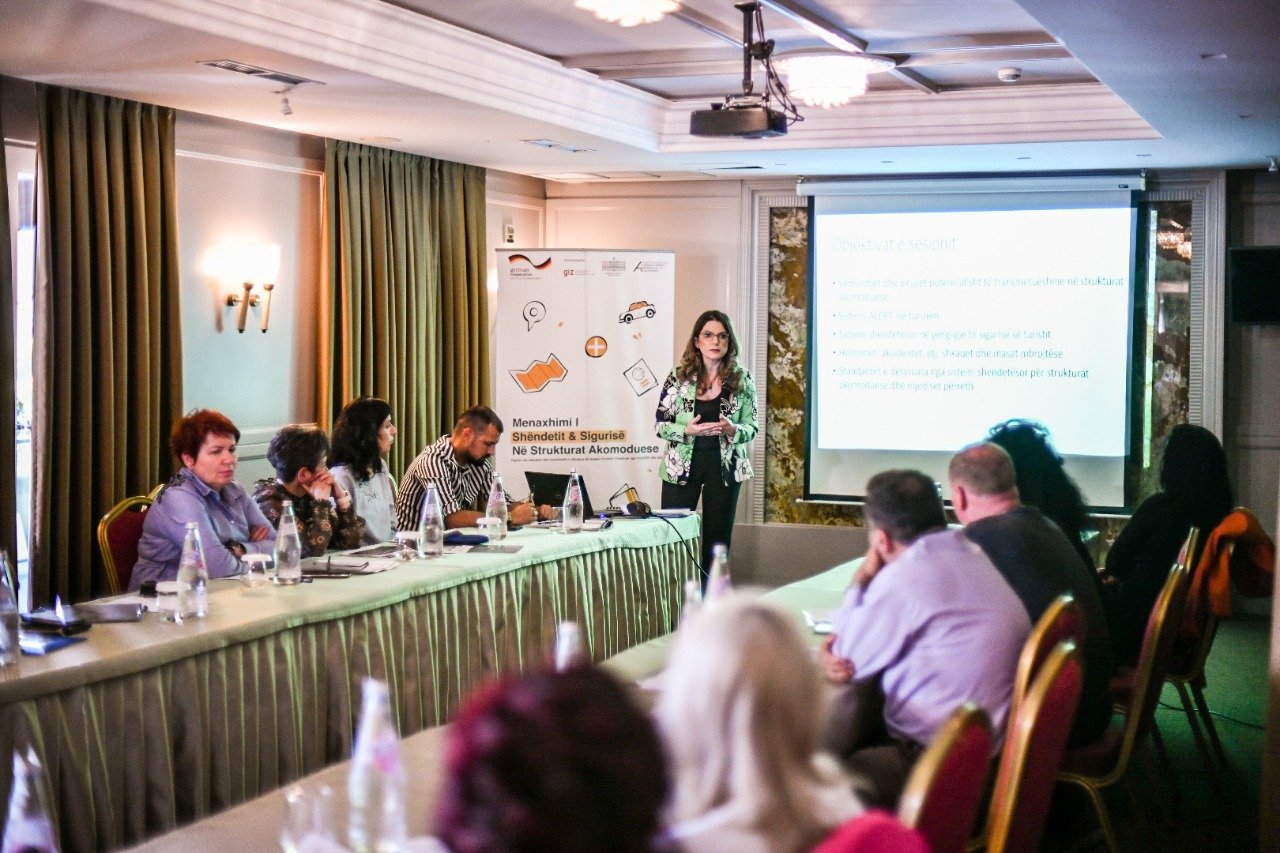 Comments Off

on COVID-19 protocol in hotels, guesthouses, agritourism and farms
COVID-19 protocol in hotels, guesthouses, agritourism and farms
Implementation of the COVID-19 protocol in hotels, guesthouses, agritourism and farms
Implementation period: 2020-2021
Financed by: GIZ, SRD
Development and delivery of a training program at the workplace, for the implementation of the Covid-19 Protocol in hygiene and food safety, for about 600 people, in 228 businesses (hotels, guesthouses, agritourism and farms) in rural areas. Funded by the German Development Cooperation GIZ, Program for Sustainable Rural Development, SRD.
This support aims to guarantee customer safety in relation to the implementation of the COVID-19 protocol and was carried out by prominent experts in food safety, hygiene and health, in collaboration with the Institute of Public Health.
The trainings were conducted with businesses in the regions of Shkoder, Dibor, Durres, Tirana and Vlorë, as well as businesses in other regions of the country.