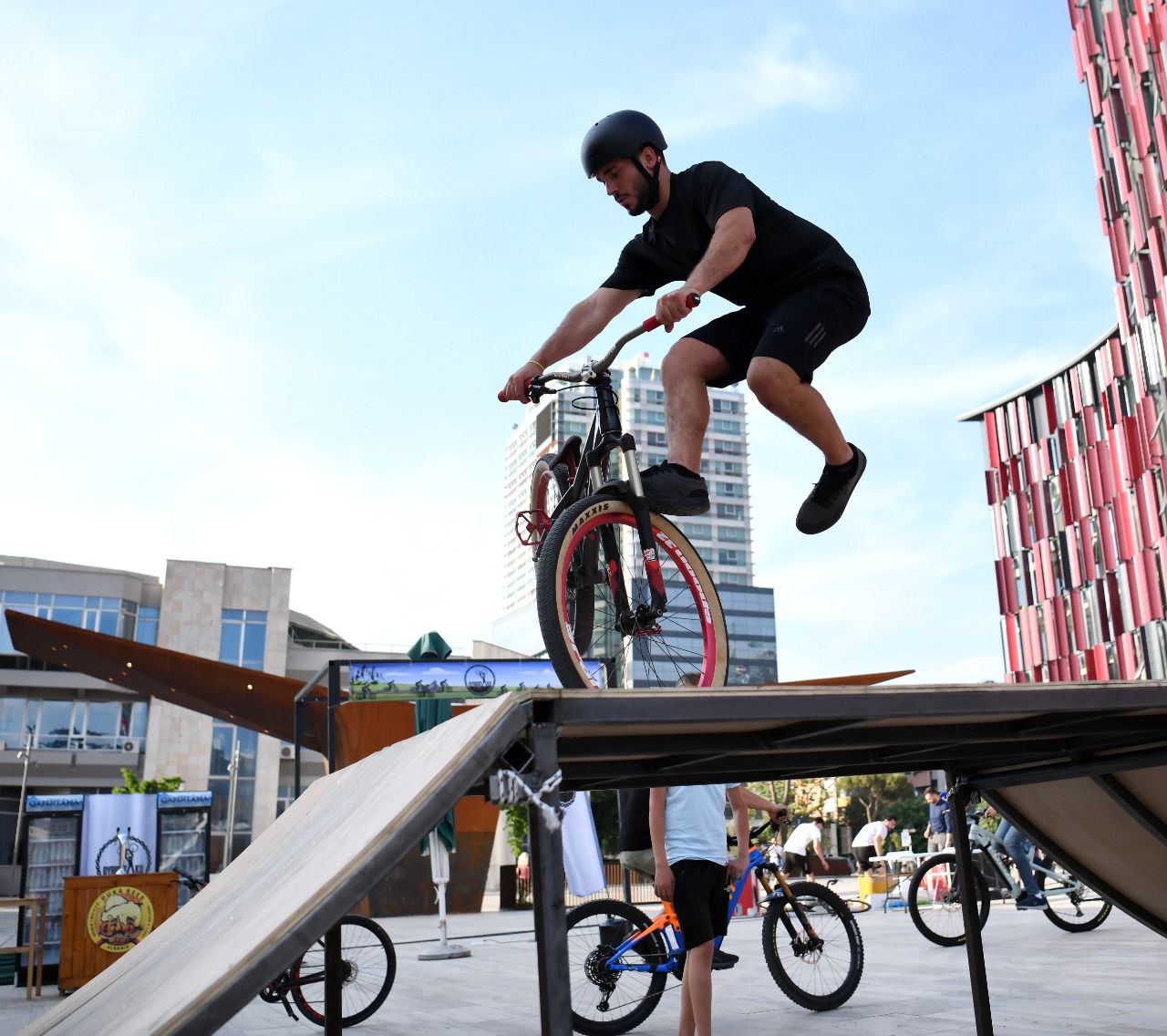 Comments Off

on Bike Fest Tirana
Bike Fest Tirana
"Bike Fest Tirana"
Implementation period: 05/2022 – 07/2022
Financed by: "Youth and Eco-Health" Program, National Youth Congress, "Tirana European Youth Capital 2022"
On June 3, World Bicycle Day, to celebrate and promote the culture of using bicycles, the "Bike Fest Tirana" festival was organized in "Italia" square.
The festival opened in the morning to the general public, and all interested persons had access to the various stands of bicycle service providers, saw bicycles of various types (including e-bikes), tested their bicycles, and used the all the spaces we made available for information about cycling, health, as well as parked bikes in the structure placed by us.
The main activities that took place in the first part of the day included the awareness of young people of seven high schools of Tirana, as well as students at the University of Tirana on bicycles, cycling, health, active life, and the environment. This educational activity was carried out in cooperation with GIZ Albania and the General Directorate of Road Transport Services (DPSHTR). We also offered cycling lessons for young people, and anyone interested in learning and practicing cycling.
The afternoon started with a pedaling in Tirana's bicycle choir, as a way of raising awareness on Bicycle Day and as a way to demonstrate Tirana's roads dedicated to cyclists. After the welcome speech and greetings, the festival continues until late in the evening with bike shows by professional cyclists, as well as music by DJs and various singers.